Professional Studies at Queen's University offers educational experiences that empower learners to excel at work.
At Professional Studies, we know that industry-recognized credentials help employers identify the best candidates for their teams. We provide quality, accessible and affordable courses that focus on the key skills and knowledge needed to succeed in today's job market.
As part of Queen's Faculty of Education, we understand teaching and learning. Whether you are building a foundation for new employment opportunities, seeking career advancement, or wanting to pursue a passion, Professional Studies at Queen's can help you reach your full potential.
---
Our Leadership Team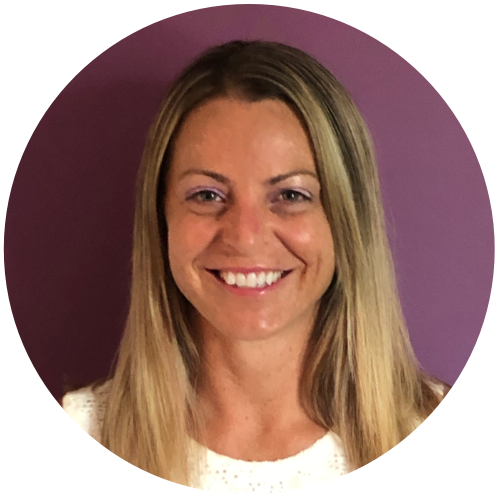 Jessica Della-Latta (she/her)
Executive Director
Professional Studies began with an idea and an opportunity. Backed by the solid belief that we excel at course development, course design, and teaching, Jessica knew that we could apply these strengths in any discipline. At Professional Studies, we look for opportunities to collaborate within the university and with outside agencies and institutions to develop accessible, relevant, and effective programming. Creativity, collaboration, and a willingness to explore new opportunities are key to everything we do.
---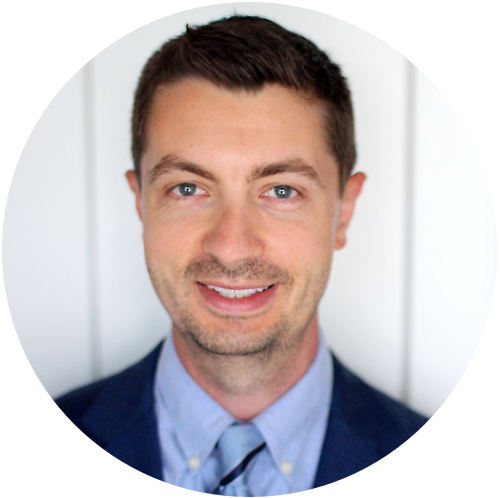 Brandon Ruck (he/him)
Director
Prior to working in higher education, Brandon's experience was primarily in business development, marketing, and customer service. His time at Queen's has been spent advising professionals on non-credit program opportunities and building strategic relationships with organizations to offer professional development options to their employees. With this perspective, he has been able to see firsthand the many benefits of career-oriented professional development. Our dedicated team at Professional Studies are motivated by the continued success of our learners and their ability to impact the world in a positive way.
---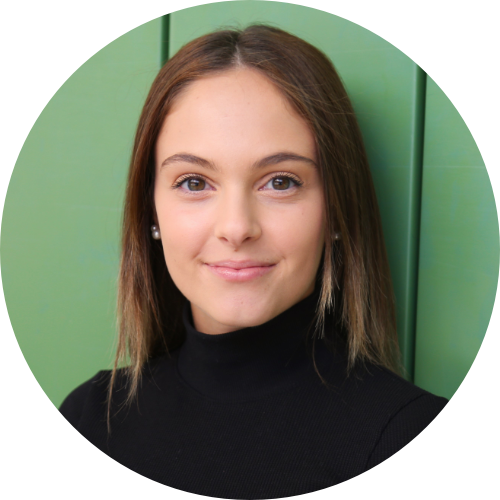 Julia Dardano (she/her)
Marketing and Communications Coordinator
With a background in business and marketing, Julia focuses on developing communication strategies that promote Professional Studies and showcase its multifaceted offerings. Her expertise lies in sculpting narratives that resonate with diverse audiences, compelling them to explore enriching opportunities in Professional Studies. She is passionate about building relationships that foster trust and credibility among prospective students. Julia continues to educate herself in equity, diversity, accessibility, and inclusion resources to understand best practices for communications. Her mission is to ensure all marketing efforts reflect not only the highest standards but also the principles of social responsibility and inclusivity. Julia stands as an unwavering advocate for bridging academia with authenticity and outreach with empathy.
---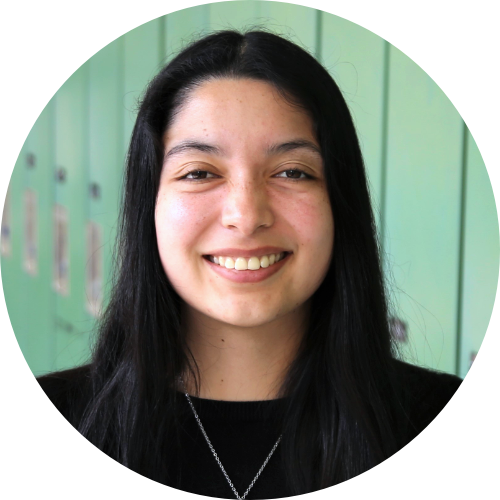 Maria Emilia Andrade (she/her)
Marketing and Administrative Coordinator
Originally coming to Queen's as an international student from Ecuador, Maria brings a strong commitment to empowering learners from diverse, international backgrounds. With experience in both international business and marketing gained through completing two master's degrees in Canada and Italy, Maria is passionate about making a positive impact on the lives of learners worldwide. This journey has provided her with a deep understanding of the challenges and opportunities that international students face in their pursuit of educational success. As the Marketing and Administrative Coordinator, Maria leverages her experience and perspective to ensure the development and execution of effective marketing strategies. She also streamlines administrative processes, fosters connections to create new learning opportunities, and nurtures meaningful relationships with students from various cultural and geographic backgrounds.
---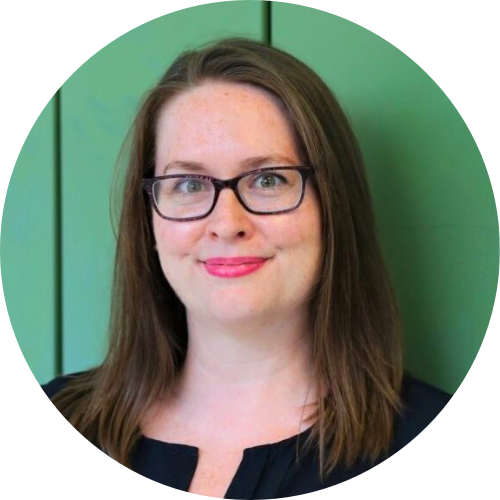 Kendall Garton, PhD (she/her)
Instructional Designer
As an Instructional Designer, Kendall collaborates with subject matter experts to develop high quality online, blended, and in-person programming. Weaving pedagogically sound design with educational technology, Kendall is committed to designing inclusive and engaging learning opportunities. Prior to joining Professional Studies, Kendall has worked at Queen's in educational development and instructional design roles with Arts and Science Online, the Centre for Teaching and Learning, and the Faculty of Health Sciences. She completed her undergraduate studies at the University of Guelph and earned her MA and PhD from Queen's.
---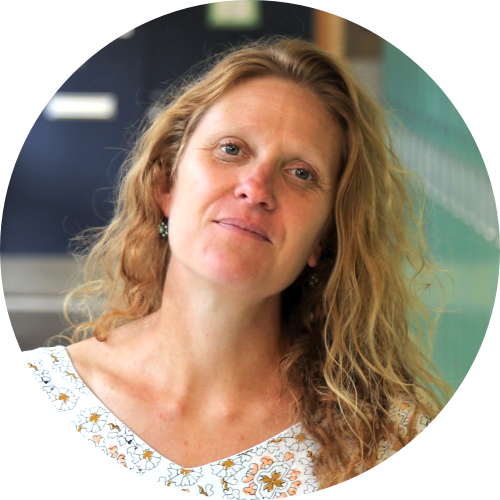 Janette Jorgensen (she/her)
Program Administrator & Academic Advisor
Janette is an accomplished educator who has teaching experience in a variety of settings in both the Ontario and UK education system. Janette works closely with everyone in the team working on projects that range from course development to teaching onsite students in our Post Graduate Certificate for Internationally Trained Teachers. She supports students and instructors in both online and onsite courses, helping to ensure that the overall experience of taking a course with Professional Studies is a positive and enriching one. Janette enjoys meeting new people and making new connections, enriching courses and supporting students and staff in becoming a part of the Professional Studies community. Janette is passionate about education and completed her Master of Education at Queen's University in 2020 – she has since worked for the Limestone District School Board and Continuing Teacher Education at Queen's before moving to Professional Studies.
---
---
Mission, Vision, Values
Our Mission
To serve professionals worldwide by offering accessible and innovative learning experiences that empower people to succeed in today's workplace.
---
Our Vision
Passionate, skilled people for an empowered workforce.
---
Our Values
Courage is essential to navigating the constantly evolving educational landscape. Courage allows us to pursue new ideas, new partnerships, and new strategies that will have an impact on our community. Courage allows us to be curious and creative as we embrace risk and move beyond traditional barriers. With courage, we prepare for success and failure, as we forge a path ahead and set an example for our students.
People are the foundation of our mission. People are our motivation. Our passion for people drives us to collaborate in the development of impactful programming, and to provide an outstanding student experience that is accessible, inclusive, and effective. Our success rests on the success of the people we work with and the people we serve.
Leadership is crucial to our mission. We lead the way in continuing education by establishing new collaborations, building expertise, seizing opportunities, and giving back to the community. Our people are leaders who develop programming that is responsive, financially viable and meets the needs of learners in the workforce. As leaders we foster creativity, expand boundaries, and explore perspectives that differ from our own. We demonstrate leadership through our actions when faced with new challenges, balancing agility with commitment to our vision.
---
About Queen's University
Queen's University is highly ranked in Canada for student experience, taking an inclusive approach and offering learning beyond the classroom.
Queen's has a research-intensive environment and interdisciplinary program offerings that provide students with the comprehensive and nimble skills required in today's competitive and evolving workforce.
Bolstered by the outstanding reputations of its scholars and researchers—including 2015 Nobel Prize winner Arthur B. McDonald—a Queen's education can provide unparalleled access to careers and personal development opportunities around the world. With particular academic strengths in physics, cancer research, geoengineering, data analytics, and social sciences like surveillance studies and mental health, the university sets graduates up for excellence across disciplines.
Queen's boasts an undergraduate graduation rate of 93%, and 91% of Queen's grads are employed within six months of graduating.
---
Acknowledgement of Territory
Queen's University is situated on traditional Anishinaabe and Haudenosaunee Territory. To acknowledge this traditional territory is to recognize its longer history, one predating the establishment of the earliest European colonies. It is also to acknowledge this territory's significance for the Indigenous peoples who lived, and continue to live, upon it—people whose practices and spiritualities were tied to the land and continue to develop in relationship to the territory and its other inhabitants today. The Kingston Indigenous community continues to reflect the area's Anishinaabek and Haudenosaunee roots. There is also a significant Métis community and there are First Peoples from other Nations across Turtle Island present here today.
The members of Professional Studies make up a diverse group of people coming from different corners of Canada and the world. We are grateful for the opportunity to meet on these lands, while building relationships and learning from our connections. We acknowledge that for many of us, this journey was made possible in part by the direct consequences of colonization and the systematic marginalization of Indigenous Peoples. Subsequently, we recognize we have a responsibility to work toward reconciliation, to rebuild relationships with our Indigenous friends, family, and community members and to create inclusive and safe spaces for all.