4 Kinds of Professional Development: Which Kind is Right for You?
4 Kinds of Professional Development: Which Kind is Right for You?
May 15, 2023 by Professional Studies Staff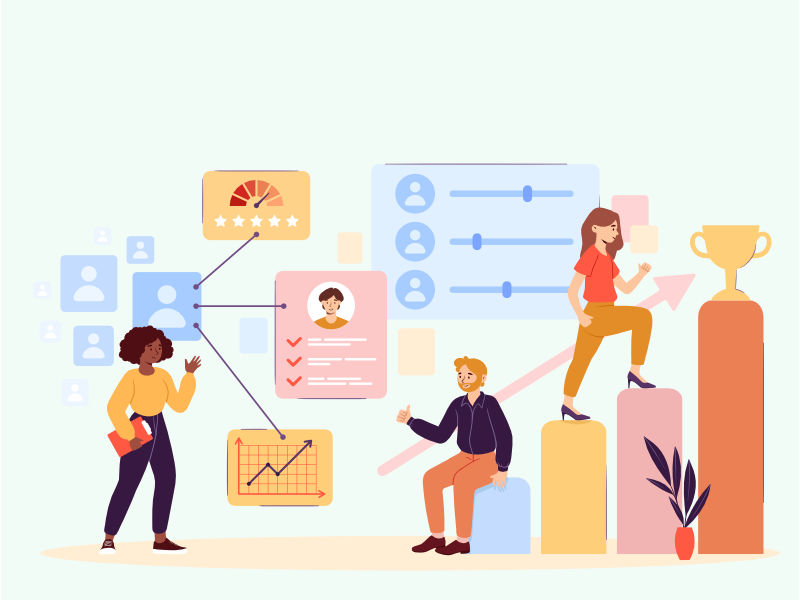 Professional development comes in many forms, from workplace training to attending seminars or webinars, to completing a full-length college or university program. The right type of professional development for you depends on your current situation and long-term goals. Do you need to solve an immediate problem? Do you want a better job? Or are you thinking about changing careers? Below, we explore four types of professional development and how each can help you achieve your education, job, or career goals.
1. Workplace development
Workplace development includes activities like shadowing a colleague, being mentored, or participating in a project team. Your employer usually covers the cost of this type of professional development, and there are no barriers to participation if you are able to speak up and ask for learning opportunities. Participating in workplace development can help you understand the bigger picture of your job and how it fits into the company's processes. You'll also develop critical soft skills like collaboration.
2. Self-study
Self-study is a low-cost option involving independent learning, such as reading a book or watching a video tutorial. There are no barriers to participation, and self-study has numerous personal benefits, such as increasing your knowledge and skill set and developing the important talent of learning how to learn.
3. Webinars, seminars, workshops
Attending webinars, seminars, and workshops can be a low- to medium-cost option, depending on the location, topic, and presenter. Webinars are often free and accessible online, but in-person events may have barriers to participation, such as cost or location. Participating in these events can help you gain expert knowledge and feedback and can help you improve your skills.
4. Courses
Courses include everything from those available free online to full university degrees or post-graduate programs. The cost of courses can vary widely, with free courses providing similar benefits to self-study, and degree programs providing substantial educational, financial, and career benefits. However, there may be barriers to participation, such as enrollment requirements and prerequisites or high costs.
To make the most of your professional development, choosing the right type for your situation and goals is essential. Free options available at FutureLearn, Coursera, or Udemy might be right for your needs. You may also want to look at the professional development options available at Professional Studies. Additionally, seek concrete examples and personal stories—such as those found in, reviews, or by talking to friends—to better understand how each type of development can benefit you. Investing in your professional development allows you to position yourself for well paid, in-demand jobs and careers.
---
At Professional Studies, you have access to various professional development options to help you achieve your education, job, or career goals. If you are interested in workplace development, you might consider enrolling in the Post-Graduate Certificate in Workplace Training and Development, which offers a comprehensive program to build skills in pedagogy, training methods, and teaching adult learners in a variety of fields. Or, if you are a foreign-trained teacher, the Post-Graduate Certificate for Internationally Trained Teachers is designed to help you navigate the Canadian education system and meet certification requirements. For those looking to develop their editing skills, the Professional Editing Standards Certificate provides training in industry standards, and foundational knowledge and practice for each editing discipline. These programs and many other professional development opportunities can help you enhance your knowledge, skills, and career prospects.
Share this page on Twitter